L'ÉQUIPE | CONSEIL D'ADMINISTRATION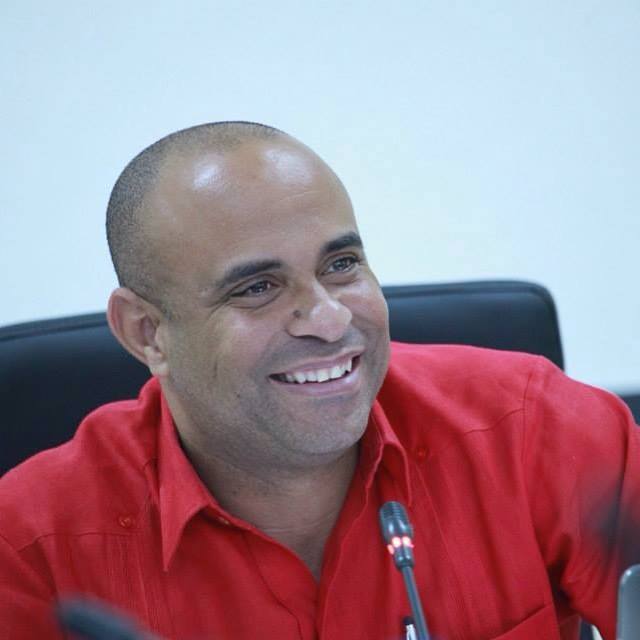 Laurent Lamothe
Laurent Salvador Lamothe est un homme politique haïtien ayant occupé le poste de Ministre des Affaires Étrangères…

Ricardo Olloqui Dominguez
Ricardo Olloqui est le Président et le co-fondateur de la société Business Telecommunications Services (BTS)…
Patrice Baker
M. Patrice Baker détient une maîtrise en finance de l'Université de Miami. Après avoir obtenu son diplôme en 1995,…

Sherif Abdallah
Sherif S. Abdallah est né au Caire, le 18 août 1958, de mère italienne et de père égyptien. Après avoir terminé ses études…
Joseph Lamartine Raphaël
Né à Marmelade, en Haïti, Joseph Lamartine Raphaël étudie la langue et la littérature portugaises de 1975 à 1977….
 Ruben Lamothe
Né le 4 juillet 1963 à Port-au-Prince, en Haïti, Ruben Lamothe fait ses études primaires et secondaires…
Marie Carmèle Rose Anne Auguste
Née à Jérémie, en Haïti, militante depuis sa jeunesse pour la protection des droits humains, ….
Magalie Joseph
Économiste et gestionnaire de formation, Magalie Joseph est née à Port-au-Prince, en Haïti et a fait ses études professionnelles…
Jolene Blalock Rapino
Jolene Blalock Rapino is a mother, wife and an American film and television actress and model, best known for playing the Vulcan T'Pol on the television series Star Trek: Enterprise.
 Thomas Jacques
Mr. Thomas JACQUES has occupied the post of Minister of Agriculture from May 2012 until January 2015. Born on 2 October 1962, he holds a Master's degree in Agricultural Economy…
Vanessa Matignon
Vanessa Lamothe was born in Port-au-Prince, Haiti, on 4 January 1970. Her father, Willy Lamothe, passed away in 1979 and a few years later, the family left Haiti for political reasons.
Tracie Hamilton
Tracie was born and raised in Jackson, TN. She attended University of Memphis, followed by San Francisco State University, studying Cultural Anthropology and Nutrition…